We are committed to being the best soil peat store by providing great products to private homeowners as well as commercial business. Sweet Peet® is premium mulch for flower and vegetable gardens. Another one of the products we offer is the best organic soil enhancer, Soilution®. As a soil store, we want to help you increase the health of your garden soil. Soilution® with biochar makes it possible for beneficial microorganisms to be energized and exponentially multiply. The life and vitality of the soil and the plant life it comes in contact with are benefitted in many ways. Soilution® aides in the prevention of excessive leaching, which keeps more nutrients available for target crops.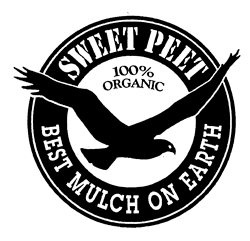 Enter your zip code to find an authorized Sweet Peet dealer near you!
Please contact us if a dealer is not on our authorized list to verify authenticity.
1-888-622-1325 x101